At the Port of Kimolos, arriving by ferry, to the right of the pier, there is an information point, with printed material, rentals, guides, hotels, events, etc.
Rent a car or a motorbike in Kimolos
At Kimolos there are some car or motorbike rentals. Mostly they are branch offices of Milos.
It is therefore advisable to ask also in Milos. Normally they deliver the rented vehicle to you at the airport or port of Milos. If you come directly from another island, you must go to Milos, however. In August certainly booking in advance is mandatory. Pollonia, where you can take the ferry to Kimolos, is about 14 km away from the port / airport. Arrive at Pollonia a good half hour before departure as the ferry capacity is approximately 16 cars. We are trying to convince the Ferry owner to take reservations. In summer there are several trips a day. Ferryboat "Osia Methodia" tel. +30 6948 308758.
Kimolos petrol - gas station
There is only one Gas station at Agios Nikolaos village (on the road to Prassa beach).
---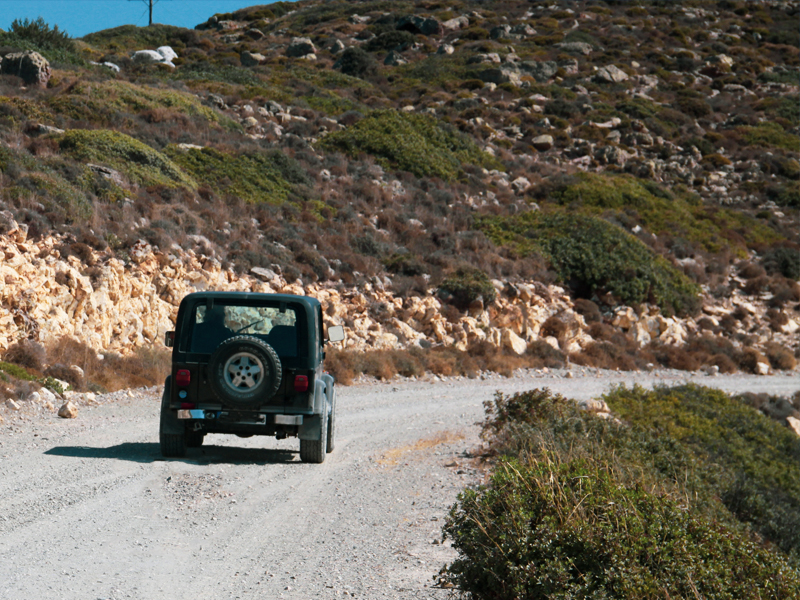 Kimolos rent a car or 4X4
The safest way to discover Kimolos is by renting a car. To have the possibility to reach secluded beaches and other areas that are accessible only by dirty road think about renting a 4x4 car.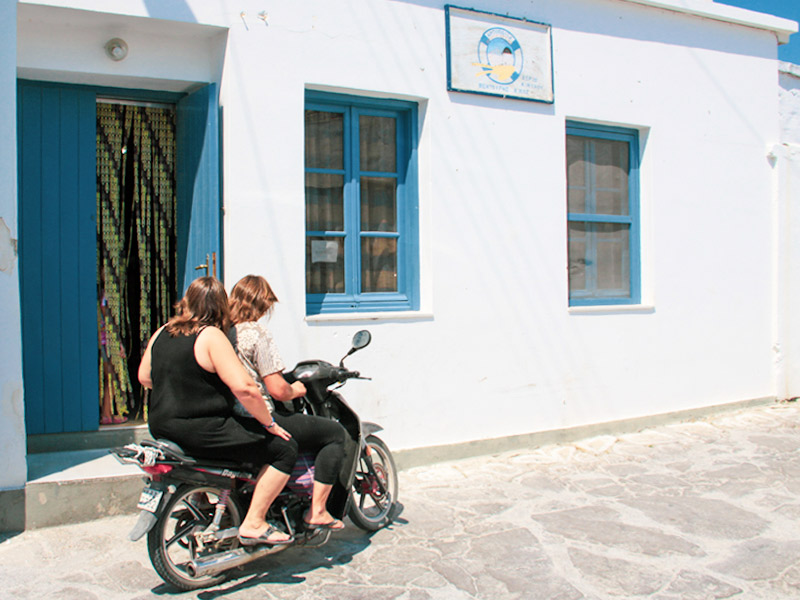 Kimolos rent a moto / quad / atv
if you want to feel the sea breeze and you are more adventures and free spirit then renting a moto or an atv is for you, plus, it is easier to find a parking spot (especially during the busy months).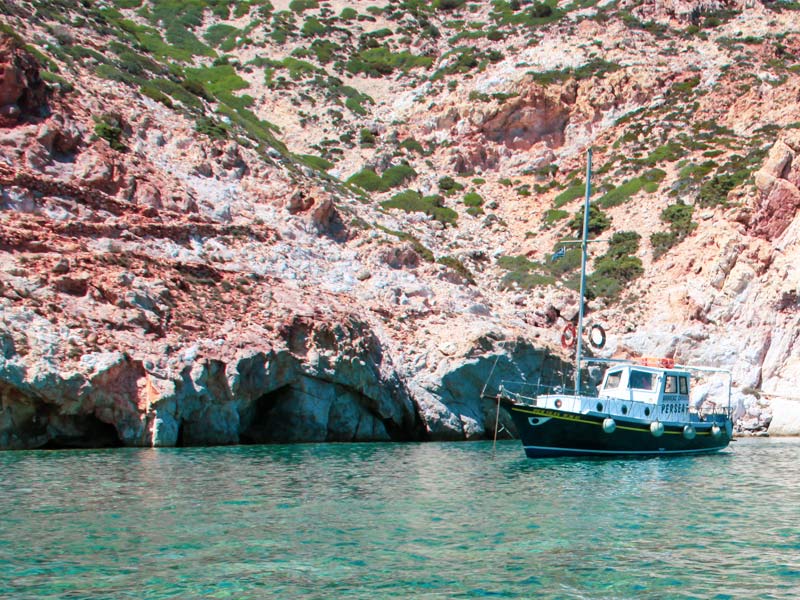 Kimolos rent a boat
At Kimolos there is the possibility to rent a boat and for this there is no need to have a licence otherwise you can choose the boat tour. It is absolutely worth taking a trip to the island of Poliegos, which can last the whole day, perhaps with a packed breakfast or do the tour around Kimolos. Also at the port of Kimolos you can ask: first of all, there is a taxi boat for 10 people that takes you to Milos but also to Folegandros, sea permitting.